Functional
RESISTANCE BANDS
Get flexible!
Our BODYMATE resistance bands are a flexible tool for levelling up your workout.
The next level in strength and endurance is waiting for you, with the right BODYMATE resistance band for strength, endurance, coordination or flexibility training.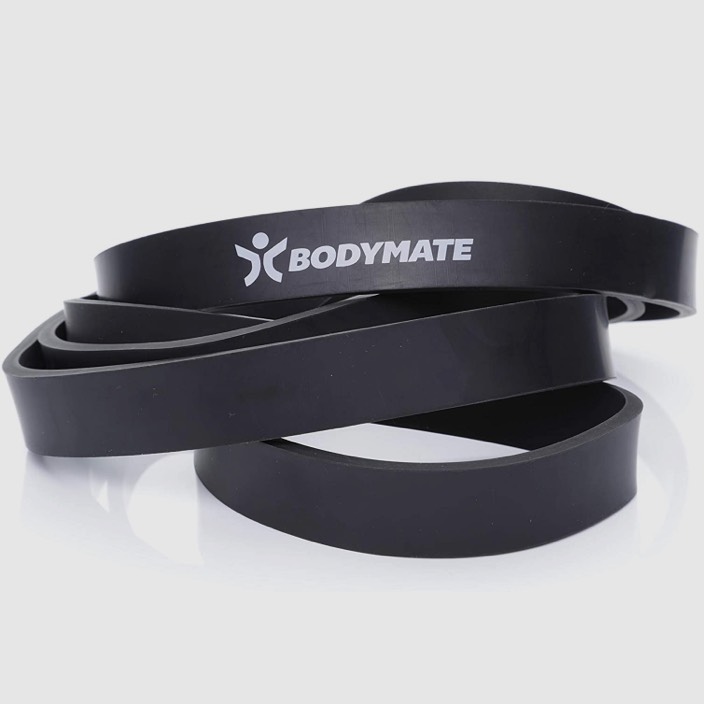 Pull, Pull, Pull!
We offer resistance bands for a variety of different weight classes, used by beginners and experts alike. Even professionals can work that flex and level up.
Your Perfect Resistance Band
Different strengths for different strengths
BODYMATE Resistance Bands
You need a more powerful workout? Or you want to start out easy? No problem. Select from 5 colours and resistance levels.
Strengths
(Resistance | Width)
5 – 16kg | 1.3cm
10 – 26kg | 2.1cm
16 – 36kg | 3.2cm
23 – 54kg | 4.5cm
28 – 80kg | 6.2cm
60cm power packet
BODYMATE Resistance Band Set, 60cm
Training for all levels, from beginner to expert with varying levels of resistance.